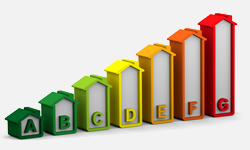 Since the inception of the company over thirty years ago, Elemco Building Controls. (EBC) has been involved with the mechanical HVAC, manufacturing process automation, and energy management systems for the commercial buildings, and IT data center markets.
Our highly trained and experienced staff from the field service engineers to our design engineers takes every aspect of a project into consideration. This cooperative effort insures that all EBC systems will be properly engineered with respect to the interface of the controlled equipment to the serviceability and operation of the complete system, as well as the overall environmental and energy requirements of the facility.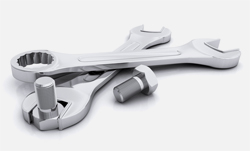 Aside from the design, engineering and installation of our systems, EBC offers a complete package to our customers that include troubleshooting, service, and preventative maintenance. We can test and troubleshoot any aspect of a facility. EBC takes the time to train our customers on our products and software, in order to easily recognize problems as soon as they arise.
EBC offers comprehensive service agreements in order to keep mechanical equipment, control systems and control software operating at the highest levels possible. We realize that downtime of equipment can result in significant losses to our customers. We offer 24-hour service calls in an effort to limit downtime, helping protect capital investments, while providing accurate budgeting.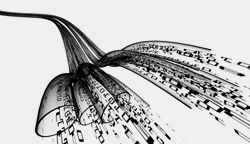 In today's business market, energy efficiency and cost are on every building owner's mind and EBC offers innovative solutions for our customers' building needs.
Our services & systems consist of the following:
Boiler, Chiller, Cooling Tower, Air Handler, Central Plant, Control and Optimization Systems
Building Automation and Control Systems
Data Center:

Critical Systems Monitoring and Alarming
Circuit Monitoring, Analysis, and Alarming
Plant Monitoring, Analysis, and Alarming

– Infrastructure Systems Integration,Monitoring,Analysis, and Operational Assessment

Demand Side Control (Electric, Steam,Water)

Electric Heating Control• Energy Management
Heating,Ventilation, Air Conditioning, and Refrigeration Systems
HVAC, Control, and PLC Service and Maintenance
Indoor Air Quality
Lighting
Monitoring and Alarming Systems
Power Quality
Process Automation, Control and Optimization Systems
Sub Metering
Tenant Override, Billing and Card Access Control
Training and Support
LEED
Commissioning
Operational Assessment for: Equipment, Software, and Systems
"OPC" Integration/Interoperability
Services:
HVAC Service and Maintenance
Service Agreements
Control System Service & Maintenance
Programmable Logic Controller (PLC) Service & Maintenance
Testing Services
We are interested in integrating new equipment for all applications. Total systems integration is the future, and you can depend on EBC to bring your facilities to the next level of efficiency and control.
Projects have also included utilization of industry standard communication protocols, such as BACnet, Lon Works and Modbus. Our company is also involved in configuring and integrating third party software products with various types of control equipment. EBC programmers work in VB.NET, ASP.NET, C#, T-SQL, PL/SQL, SQL Server, ADO/ADO.NET, OPC and various other software specific control languages. EBC is always looking to expand its boundaries by integrating new equipment and searching for creative ways to provide energy efficiency and facility automation solutions to its customers.